For more than 20 years, All Star Roofing has been providing superior roofing installation in Smyrna, Murfreesboro and Nashville. A+ Rated by the Better Business Bureau, we work with most major manufacturers and instance companies. We cater to our customers, treating their home with great care and leaving it better than before we got there.
Insurance companies like working with us, including AAA, Allstate, Farmers, Geico, MetLife, Liberty Mutual, Progressive, State Farm, and many more. We are a proud member of the National Roofing Contractors Association, so you can rest easy knowing you are working with a trusted company.
Why Choose All Star Roofing?

Certified by GAF, CertainTeed
& Owens-Corning

Locally Owned &
Operated Since 1997

50-Year Extended
Warranties

Licensed & Insured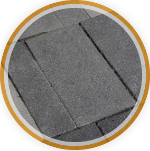 Asphalt
This cost-effective roofing type is one of the most common for its sturdiness. It comes in a variety of colors and styles, making it easy to match to homes. There are three types of asphalt shingles: strip, dimensional and luxury.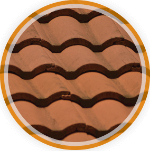 Clay
Popular for their aesthetic appeal, clay tiles are built to last a lifetime. There are four main types of styles: mission, Spanish, interlocking, and French. While a costlier up-front expense compared to asphalt, its durability makes it a long-term cost-effective investment.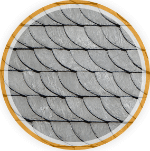 Slate
Slate roofs are chosen for their appearance, durability and fire resistance. This heavy-weight and environmentally-friendly option entails more complex installation. The most common roof types include natural, fiber cement and bituminous.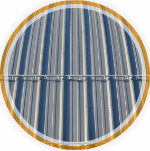 Metal
Metal roofs are known for their durability and longevity. These energy-saving roofs are lightweight and easy to install. The most common types of metal roofs include steel, aluminum and copper.
Things To Consider When Replacing A Roof
Of all the purchases you could make, a new roof is one of the most crucial buying decisions you can make. Because roofing can be a one-time purchase, roofing companies don't have to rely on repeat business. This means it's more important than ever that you find a roofing company that has been well-established in the community with a good reputation.
Roofing is one of the areas when it's best to go with the most top-quality products. This is another reason it's good to go with a trusted roofer, who partners with the best manufacturers to provide solid quality materials, installed by skilled craftsmen.
Frequently Asked Questions
There are several things that go into a roofing installation job aside from the materials. Some of the most common elements of a roofing replacement include: shingles, flashing, underlayment, drip edge, valleys, ridge vent, gutters, soffit and fascia, and more. The cost of a roof replacement includes these materials and more, plus labor and warranty.
A new roof from us includes materials from the top manufacturers in the country. Our professional team prepares the area for roofing replacement and thoroughly cleans up after the job is finished, using magnets. A typical roof replacement job includes shingle removal, deck inspection and repair, underlayment replacement, flashing application, and metal drip edging installation. Our roofs also come with a 50-year warranty.
If your shingles are curling, balding, cracking, or looking old in general it may be time for a new roof. If your roof is more than 20 years old, it may be another sign that it's time for a roof replacement. To know for sure, reach out to us for an estimate.
Here are more signs that you may need a new roof:
Leaking attic
Blistering/peeling paint (interior or exterior)
Stains, mold or mildew on ceilings and walls
Exterior decay due to moisture
Rising energy costs
Still deciding if now's the time for a new roof? Here are a few more reasons you may consider a new roof:
Protect your home and the loved ones who live in it
Save on energy costs
Maintain your property value
Enhance your home's curb appeal
Peace of mind during rainy or windy weather
We do roofing repair and replacement, and so much more!
Certified by CertainTeed, Owens Corning and GAF, we also have an A+ rating with the Better Business Bureau. We're the only stars you'll want to sleep under! Contact us now for all your roofing needs!